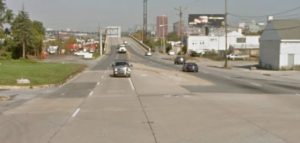 WILMINGTON, DELAWARE (6/9/2017) A 40-year-old man was in critical but stable condition after a motorcycle crash south of Wilmington on Thursday night, authorities said.
The crash happened about 8 p.m. in the 1000 block of S. Market St.
The motorcycle appeared to have struck the rear of another vehicle, said Senior Cpl. David J. McKinney Jr. of New Castle County paramedics, and the rider of the bike was ejected.
McKinney said the man was wearing a helmet.
He was treated for multiple fractures, a possible head injury and facial injuries, then taken by Minquadale Fire Company ambulance to Christiana Hospital in Stanton.
The crash is under investigation by Delaware State Police.