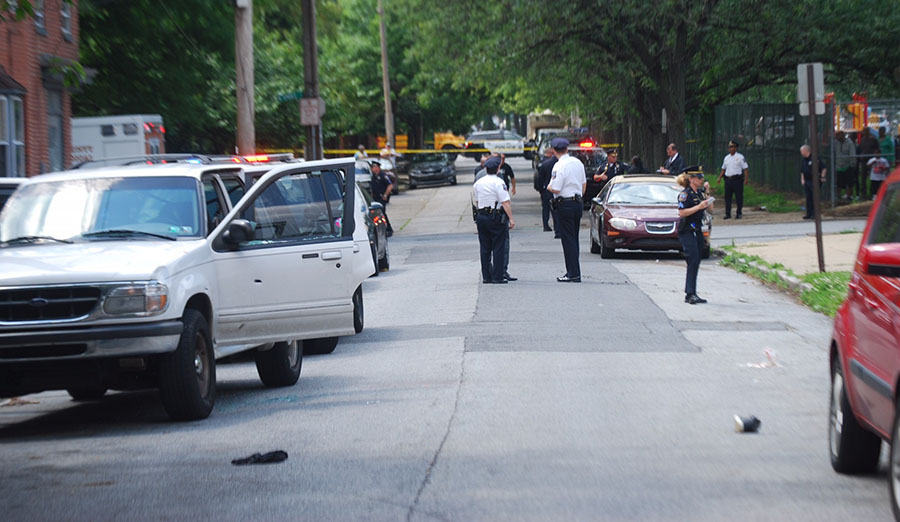 WILMINGTON, DELAWARE (6/6/2017) A 6-year-old boy was in critical condition after being shot in the head this afternoon in Wilmington, city police said. His 31-year-old mother also was wounded.
The shooting happened about 2:30 p.m. in the 700 block of E. Sixth St.
Police officers patrolling around Fourth and Lombard streets heard the gunfire and gave first aid to the victims until emergency medical crews arrived.
The boy was taken by ambulance to Nemours/A.I. DuPont Hospital for children in Rockland.
The woman was taken to St. Francis Hospital and police said she was in stable condition.
Mayor Michael S. Purzycki issued the following statement on the shooting:
"It is unacceptable when any person is injured through acts of violence, but today's incident is deeply disturbing because it involved a young child and his mother. My heart goes out to the family and my prayers are for them and our city as we fight our way through senseless gun-related violence.
"At the scene today, I learned more about how this incident unfolded and then tried to fathom what could possibly have caused someone to fire a weapon on a city street not knowing who could be hurt. For many people, it is hard to comprehend why these incidents happen, and yet for others, violence is an acceptable behavior, and that's a very discomforting problem that all of us are going to have to solve.
"I will do everything I can through law enforcement and through the delivery of needed programs and services to reduce crime and assure citizens that we are focused on ending violence and stabilizing neighborhoods. I am confident in our long-term public safety strategies."
Police asked anyone with information on the shooting to call Detective Devon Jones at 302-576-6206.
Tips also may be submitted anonymously through Delaware Crime Stoppers, which offers rewards, at 800-847-3333 or www.delaware.crimestoppersweb.com.
Shooting victim found on Wilmington bridge in critical condition