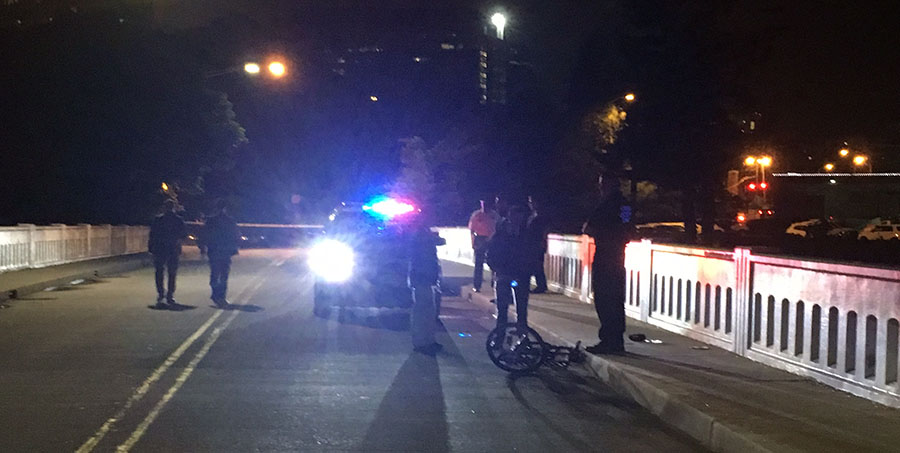 WILMINGTON, DELAWARE (6/5/2017) A wounded 46-year-old man was taken to a hospital after shots were fired in Wilmington this evening, according to reports from the scene.
Police, responding to a report of shots fired in the 1600 block of N. Pine St. shortly after 9 p.m., found the victim on the 16th Street bridge over the Brandywine.
He was suffering wounds to the torso and arm. The man was treated at the scene by New Castle County paramedics, then taken by ambulance to Christiana Hospital in Stanton. Police said he was in critical condition.
A bicycle was visible on the bridge but it wasn't immediately known if the man had been riding it when shot.
Wilmington police are investigating the shooting and asked anyone with information to call Detective Anthony Ford at 302-576-3620.
6-year-old boy, mother shot in Wilmington