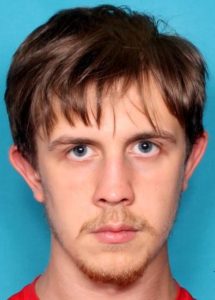 DOVER, DELAWARE (6/2/2017) A 21-year-old man has been charged with murdering a young woman at a Dover motel, city police said this morning.
Ambler Buckler, 20, was found shot to death in a room at the First State Inn, 1760 N. DuPont Highway (U.S. 13), about 11:30 a.m. Thursday.
Police said Darren Weiford was arrested at the scene and charged with first-degree murder and possession of a firearm during commission of a felony.
He was being held at Vaughn Correctional Center near Smyrna in lieu of $1.18 million cash bond.
The shooting was believed to be an isolated incident and domestic related, Master Cpl. Mark Hoffman said.
Police said Buckler died of a single gunshot wound to the upper body.