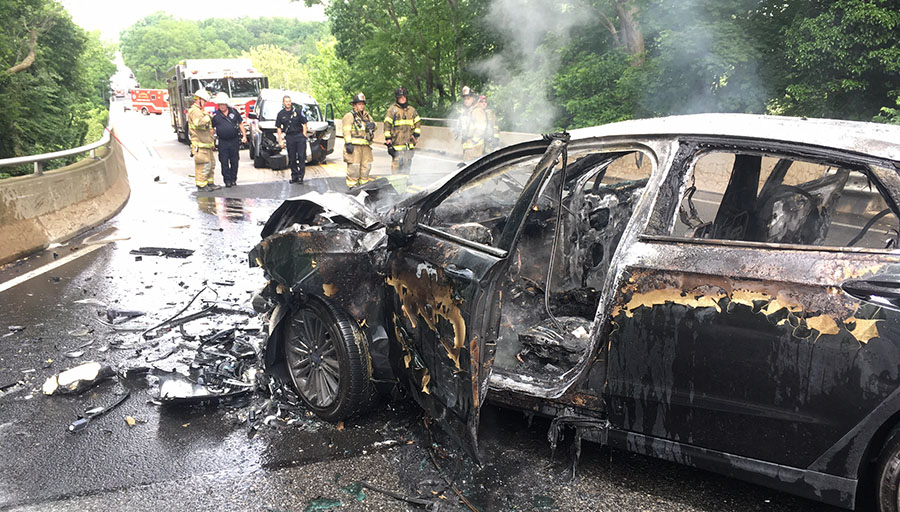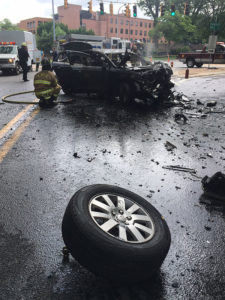 GREENVILLE, DELAWARE (5/31/2017) Two cars collided head-on this morning on the Tyler McConnell Bridge in front of the DuPont Experimental Station, according to reports from the scene.
One of the cars burst into flames but both drivers were able to safely escape.
They were evaluated at the scene by medical personnel but declined hospital treatment.
The road was closed about 90 minutes.
Elsmere, Cranston Heights and DuPont Experimental Station firefighters responded.
The crash is under investigation by Delaware State Police.