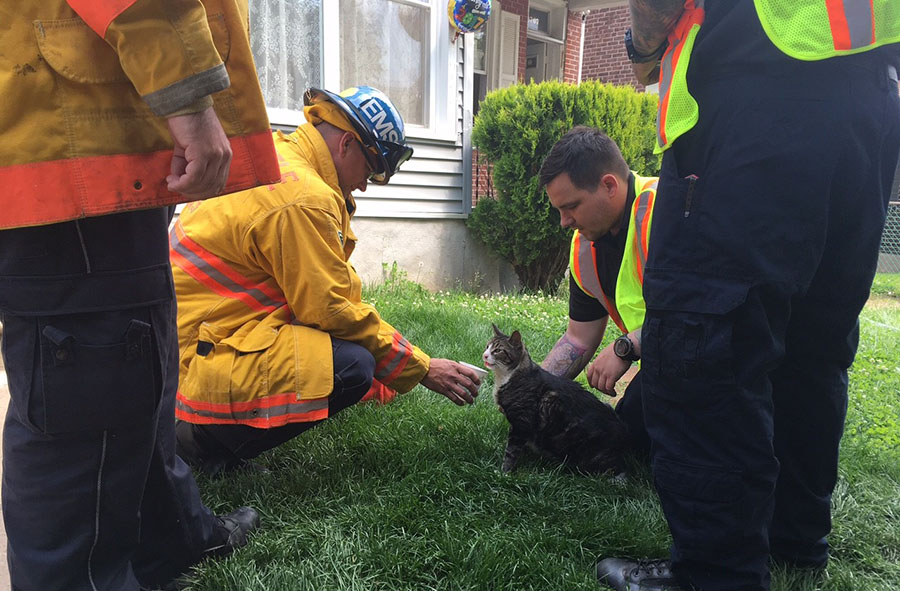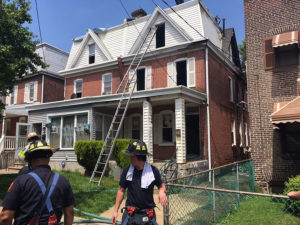 WILMINGTON, DELAWARE (6/5/2017) Nine people were displaced when fire damaged two homes in Wilmington on Sunday, authorities said. A cat was rescued from one of the homes.
The fire at 2707 N. Tatnall St. was reported at 11:06 a.m.
Flames on the second and third floors of the home were placed under control shortly after noon, said Deputy Chief James R. Jobes of the Wilmington Fire Department.
He said fire damage extended to adjoining 2705 N. Tatnall, and both duplex homes were declared uninhabitable by the city Department of Licensing and Inspections.
Four adults and five children were displaced and being assisted by the local American Red Cross.
About 40 firefighters responded, under Incident Commander Battalion Chief Timothy Perkins.
The city Fire Marshal's Office is investigating the blaze.