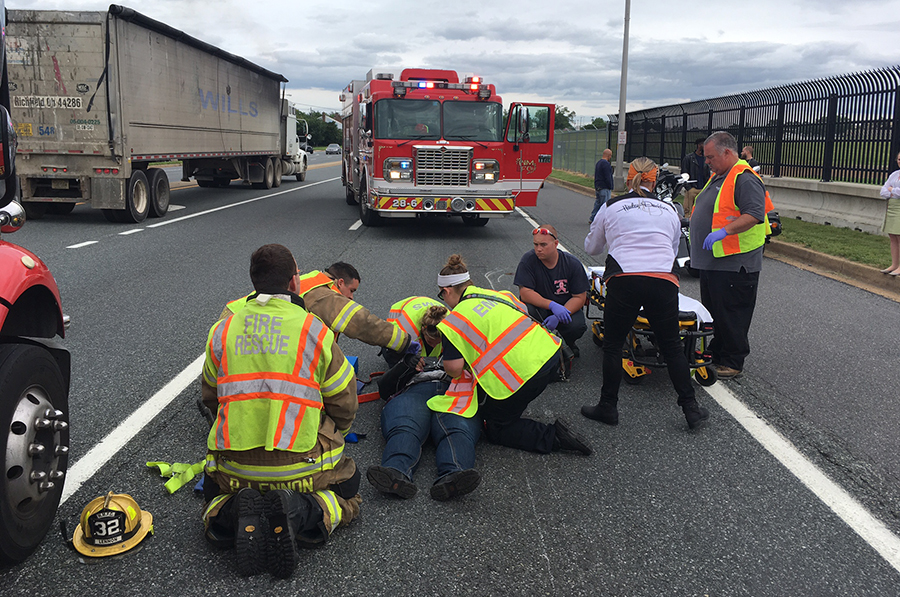 NEW CASTLE, DELAWARE (5/24/2017) One rider was taken to a hospital after a motorcycle crash near New Castle this afternoon, according to reports from the scene.
Two people were on the bike about 5:30 p.m. when for unknown reasons the driver laid it down on southbound Route 141 (Basin Road) near Washington Avenue.
A female rider was taken by ambulance to Christiana Hospital in Stanton.
The crash is under investigation by Delaware State Police.