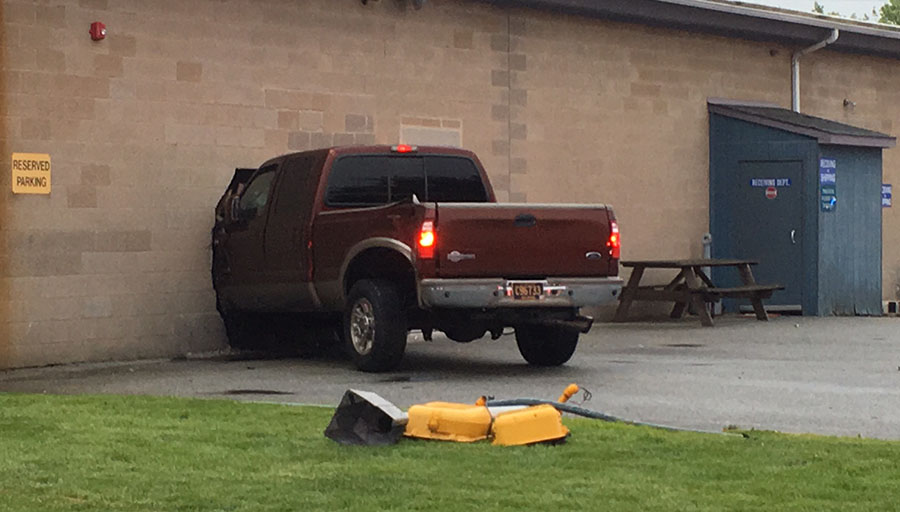 NEWARK, DELAWARE (5/22/2017) A crash involving two trucks caused a hazardous materials situation when one of the vehicles struck a building this morning, according to reports from the scene.
The crash happened about 6:30 a.m. at the intersection of South Chapel St. (Route 72) and Blue Hen Drive/Scottfield Turn.
One of the trucks struck the Analtech/iChromatography building at 75 Blue Hen Drive, knocking over chemical materials in a laboratory there.
Numerous fire departments and the Department of Natural Resources and Environmental
Control responded to deal with the chemical cleanup.
Traffic was disrupted in the area.
Two people were reported injured, one in each vehicle.
The crash is under investigation by Delaware State Police.
Injuries reported in school bus crash