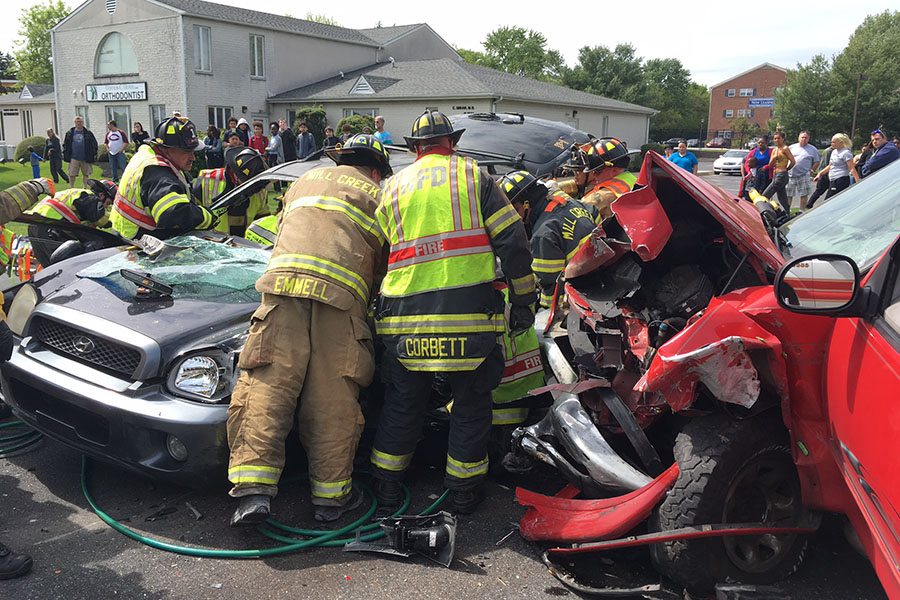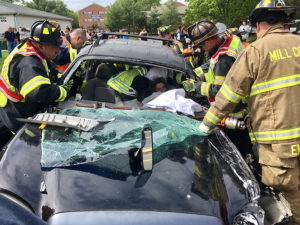 PIKE CREEK, DELAWARE (5/5/2017) Two drivers were trapped in their vehicles after a station wagon and pickup truck collided Thursday on Capitol Trail (Route 2), according to reports from the scene.
The wreck happened about 2:30 p.m. at the Pike Creek Road intersection.
The female driver of the car was trapped about 45 minutes until freed by firefighters from Aetna Hose, Hook & Ladder Company and Mill Creek Fire Company.
The male driver of the pickup also was extricated by firefighters.
Both were taken by ambulance to Christiana Hospital in Stanton.
New Castle County paramedics and the Delaware Department of Transportation also responded.
All westbound lanes and one eastbound lane were closed while Delaware State Police investigated and the wreckage was cleared.
An earlier version of this story gave an incorrect location for the crash.
Fuel truck overturns on Capitol Trail