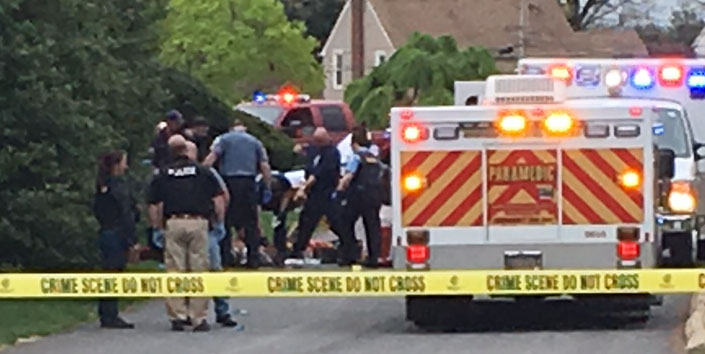 PENNY HILL, DELAWARE (4/27/2017) A suspect shot and killed by a New Castle County police officer fired one shot before the officer returned fire, authorities said this morning.
The shooting of 21-year-old Keith Price, 21, of Wilmington, happened about 2 p.m. April 19 outside St. Helena's Church, at Philadelphia Pike and Washington Street Extension.
"Through interviews and ballistic evidence recovered in the area of St. Helena's Church, county police detectives have determined that Keith Price not only pointed a handgun at the pursuing officer, but also fired one bullet at the officer," Cpl. Tracey Duffy said.
"The actions of Price prompted the officer to return fire, subsequently striking and killing Price. The officer was not struck by gunfire during the incident," Duffy said.
The New Castle County Police Professional Standards Unit and the Delaware Department of Justice Office of Civil rights and Public Trust continue to investigate the incident.
Price had been sought by police in connection with an earlier shooting.
Man killed by police was shooting suspect