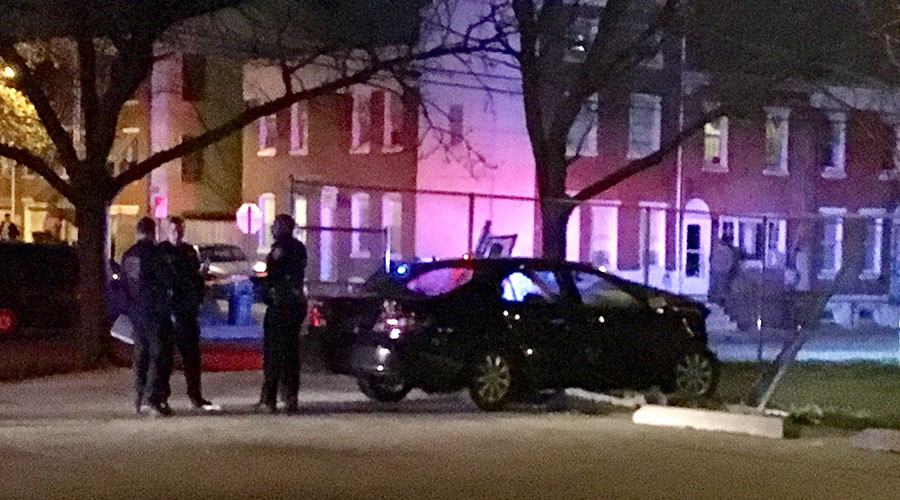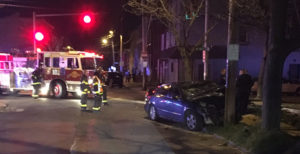 WILMINGTON, DELAWARE (4/9/2017) Two people were taken into custody following a police chase that ended with a crash at Seventh and Spruce streets on Saturday night, according to reports from the scene.
It happened about 9 p.m., with the pursued vehicle crashing into another car and then striking a chain link fence.
Two people in the other car, which went off the road and struck a utility pole, were injured and taken to area hospitals.
One of the suspects in the chased vehicle also was injured.
Two handguns were found in that car.
The intersection was closed about two hours as Wilmington police investigated.
Reason for the initial chase was not immediately available.
Woman seriously injured in Naamans Road crash