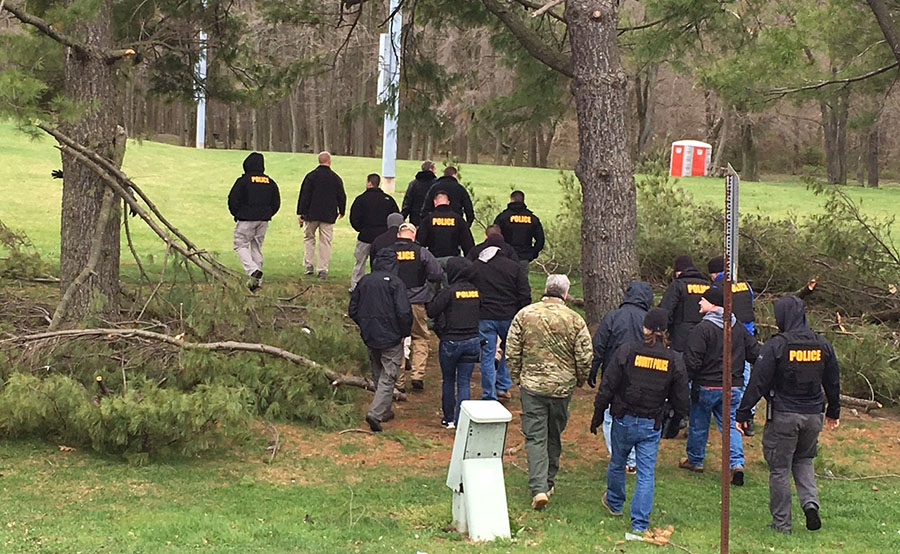 PIKE CREEK, DELAWARE (4/7/2017) A 4-year-old girl abducted while playing outside in Pike Creek was found about 5 miles away after she had been sexually assaulted, New Castle County police said Friday.
The abduction from the 4800 block of Sugar Plum Court in the Village of Plum Run was reported about 7 p.m.
Witnesses said a white male with dark hair driving a dark sedan with tinted windows took the girl into his vehicle and fled.
A passerby located the girl about 8:45 p.m. in the area of Banning Park near Newport.
"After the child was located, she was taken by ambulance to A.I. DuPont Hospital for Children for treatment and evaluation. During the evaluation, investigators discovered evidence of a sexual assault. The child was treated and released for non-life-threatening injuries and reunited with her family," Officer John-Paul Piser said.
Police are still looking for the kidnapper.
At a news conference, Col. Vaughn Bond, the New Castle County police chief, called the man responsible a "monster" and said the case is the department's top priority.
Piser asked anyone with information or surveillance video in the areas of Village of Plum Run or Banning Park to call 302-573-2800.
"We also ask that parents talk with their children and remind them to be cautious and warn of 'stranger danger,' " he said.
Tips also may be submitted anonymously through Delaware Crime Stoppers, which offers rewards, at 800-847-3333 or www.delaware.crimestoppersweb.com.