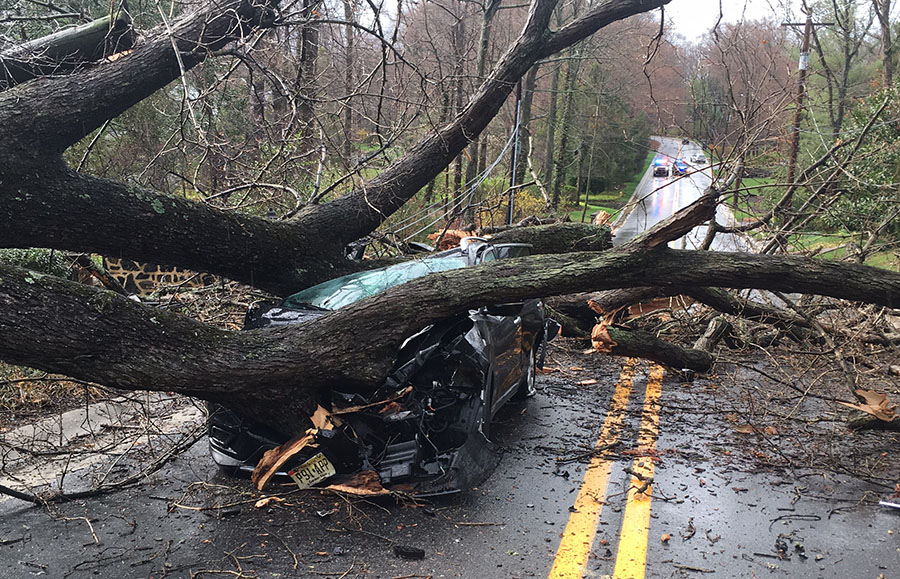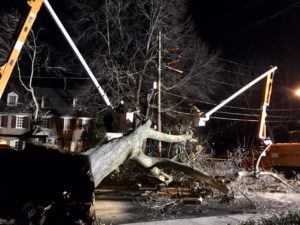 DELAWARE (4/6/2017) Thousands of people lost electric service after thunderstorms knocked down trees and power lines this afternoon.
At 9 p.m., more than 4,400 Delmarva Power customers remained without electric service in New Castle County. The company had a half dozen still out in Sussex County and more than 160 in Cecil County, Maryland. Some are expected to remain without service until midday Friday.
Two people were injured about 3:50 p.m. in a crash during the storm in the 1000 block of Barley Mill Road in Greenville. A tree fell onto a car and also brought down electric lines and caused power outages in the area. The driver, a 50-year-old woman, and a 17-year-old boy who was a passenger were taken by ambulance to Christiana Hospital in Stanton. Both were in stable condition, said Paramedic First Class Yvonne T. Russell.
In another crash during the storms, a woman was critically injured about 1:25 p.m. when two cars collided at West Newport Pike and Tolliver Drive in Stanton. A 24-year-old woman was trapped in one of the vehicles and extricated by firefighters. She suffered head and right shoulder injuries and was taken by ambulance to Christiana Hospital, Russell said.
Quarter-inch hail was reported in Delmar, the National Weather Service said.
The storms brought more than an inch of rain to some spots across the state.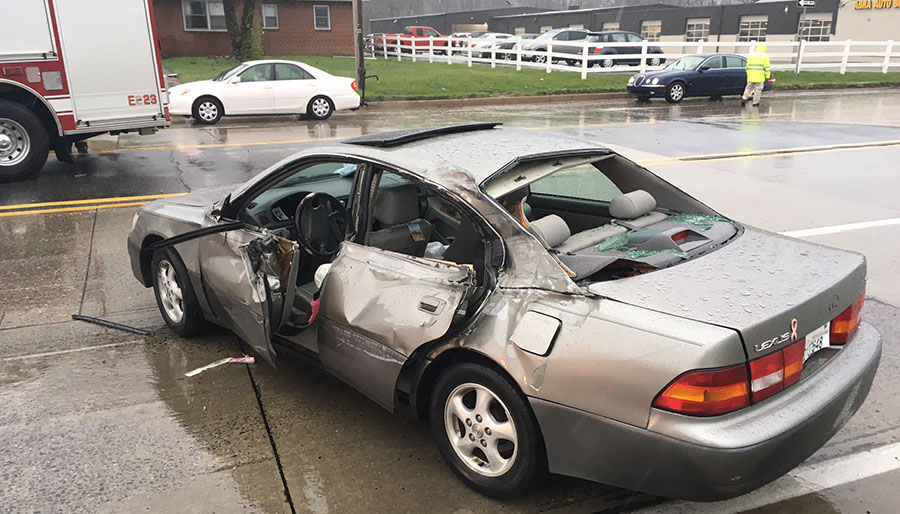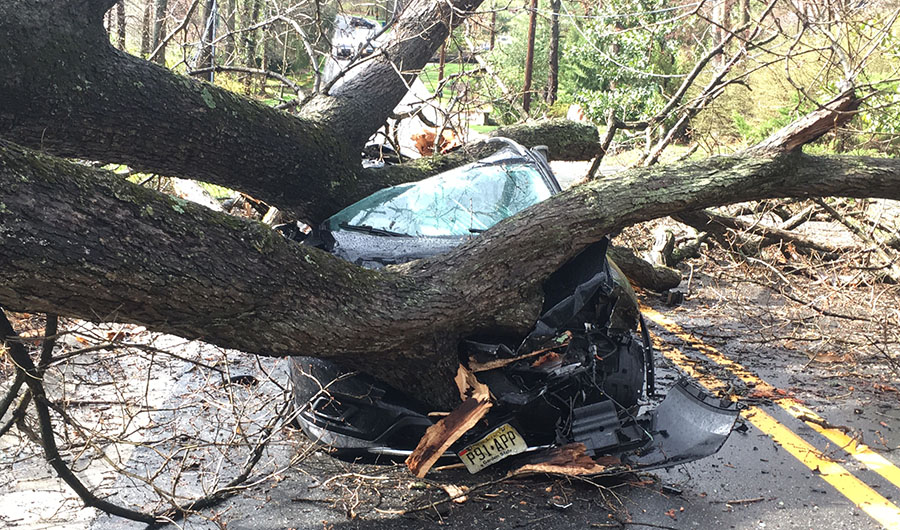 Two people were injured when a large tree fell on a car driving along Barley Mill Road in Greenville during thunderstorm. (Photo: Delaware Free News)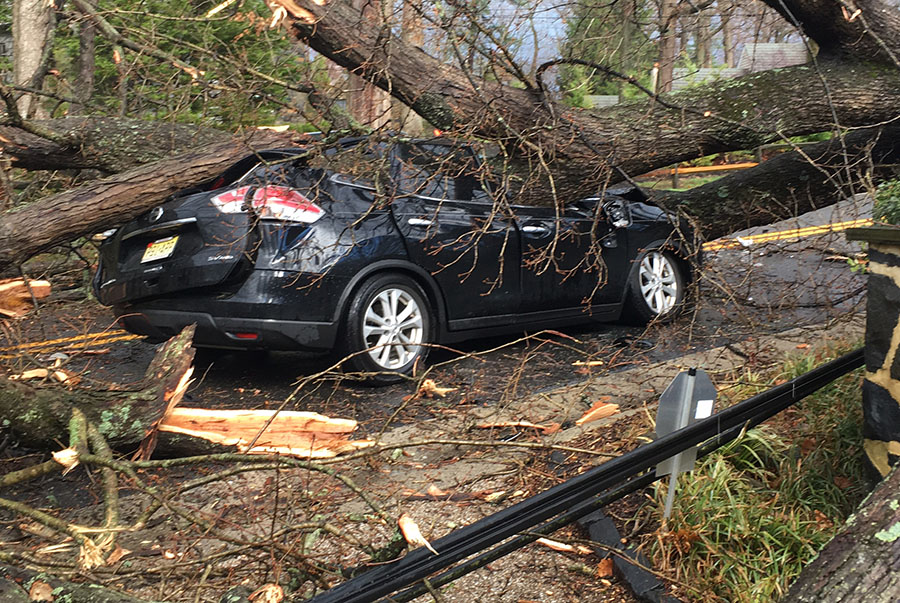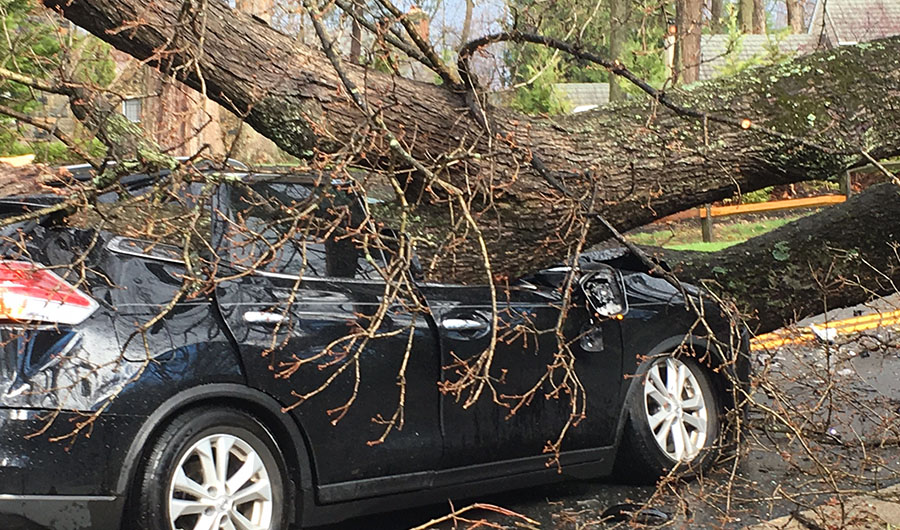 Two people were injured when a large tree fell on a car driving along Barley Mill Road in Greenville during thunderstorm. (Photo: Delaware Free News)