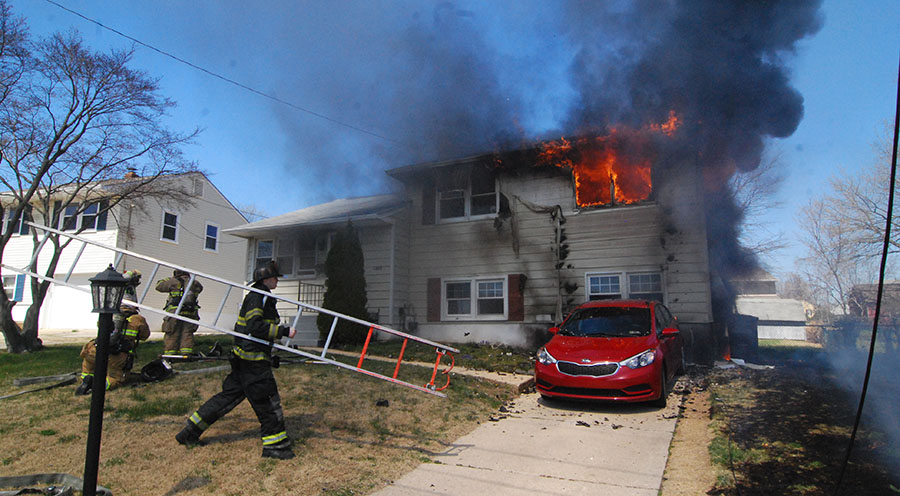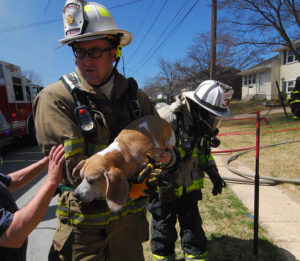 ELSMERE, DELAWARE (4/5/2017) A house was heavily damaged by fire this afternoon in the Oak Hill neighborhood north of Elsemere, and firefighters rescued a dog from the burning building, according to reports from the scene.
The blaze was reported just after 1 p.m. in the 1300 block of Kenwood Drive.
The Delaware state Fire Marshal's Office ruled the fire accidental.
It was caused by an electrical malfunction in a multi-plug extension cord, which ignited combustibles in the second-floor bedroom, said Robert Fox, chief deputy state fire marshal.
He said damage was estimated at $75,000.
No injuries were reported. Fox said the residents are staying with family.
Elsmere firefighters found flames and heavy smoke coming from the second floor when they arrived. The fire also melted siding on a home next door.
Several nearby fire companies were called in to assist.