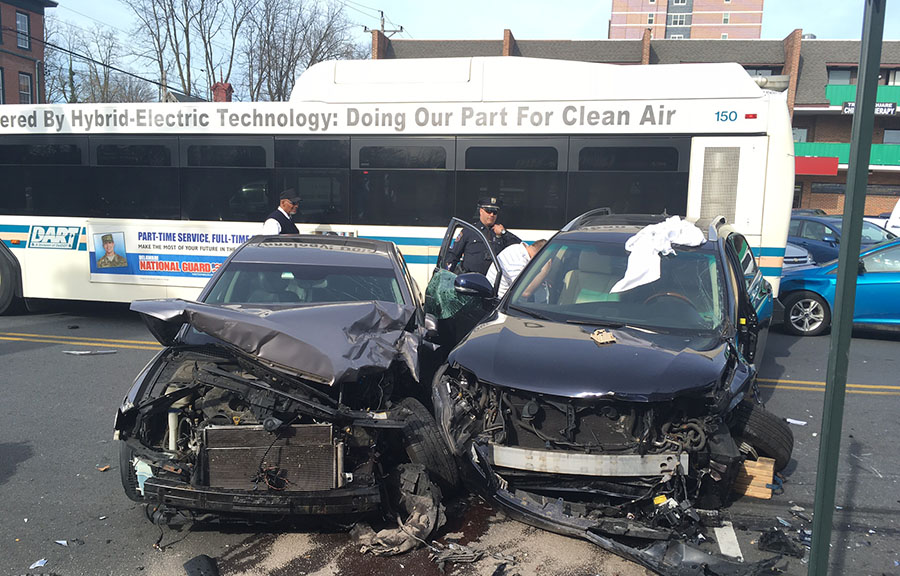 WILMINGTON, DELAWARE (4/5/2017) One driver was taken to a hospital this afternoon after a crash in the Trolley Square area of Wilmington involving three cars and a DART bus, according to reports from the scene.
The collision happened about 4:30 p.m. at Delaware Avenue and Dupont Street.
A driver is believed to have suffered a medical condition when his car strucked two parked vehicles and the bus. He was trapped in the car but extricated by Wilmington firefighters, then taken to Christiana Hospital in Stanton.
The intersection was closed for more than an hour as police investigated.