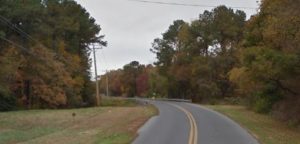 LINCOLN, DELAWARE (3/12/2017) A 54-year-old Milford man was killed in the crash of a small SUV in Lincoln on Saturday night, authorities said.
The crash happened shortly before 7 p.m. on North Old State Road near Swains Private Road.
Delaware State Police said Mark A. Harris, driving a 2005 Toyota Rav 4, was northbound at high speed and failed to negotiate a moderate left curve.
The driver's side of the SUV struck a tree, trapping Harris in the vehicle.
Police said Harris wasn't wearing a seat belt. He was pronounced dead at the scene.
North Old State Road between Susquehanna Road and McCoy Street was closed about 3.5 hours as police investigated and the wreckage was cleared.
Carlisle Fire Company responded to the crash.
66-year-old man killed in Kirkwood Highway crash
Fire destroys former Pike Creek Bowling Center, Charcoal Pit