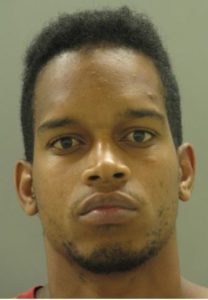 BEAR, DELAWARE (3/7/2017) The suspect in a November 2015 murder at a car wash in Bear has been arrested, Delaware State Police announced this morning.
The victim, Aloysisus Taylor, 41, of Wilmington, was found shot in the upper body in a vehicle at the rear of American Car Wash on U.S. 40. He was pronounced dead at a hospital.
On Sunday, police in Chattanooga, Tennessee arrested Bobby L. Taylor, of New Castle, who had been identified previously as the suspect in the case.
Taylor was 32 years old at the time of the homicide and has been sought on first-degree murder and related charges.
Both Taylors worked at the car wash but police said earlier they were not related.
Taylor was found when Chattanooga police went to a home after a complaint of a disturbance, and he was charged with aggravated assault.
He is being held at Hamilton County Jail awaiting extradition to Delaware.
Victim, suspect in Bear homicide identified