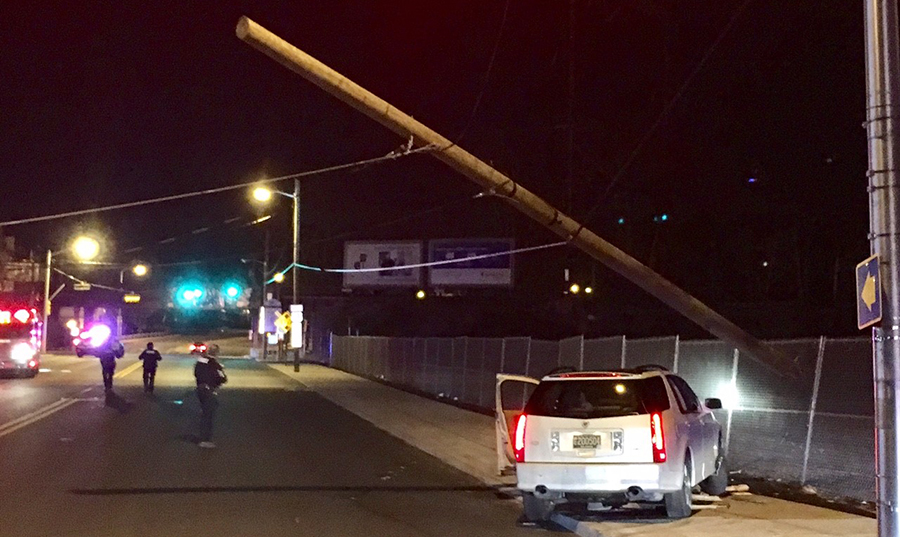 WILMINGTON, DELAWARE (3/3/2017) An SUV crashed into a utility pole following a police pursuit in Wilmington on Thursday night, according to reports from the scene.
The Cadillac crash happened about 9 p.m. at Fourth and Spruce streets, knocking down traffic lights.
Four people were taken into custody, with one having minor injuries.