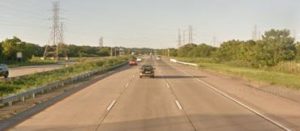 WILMINGTON, DELAWARE (2/28/2017) Road work will require lane closures on Interstate 495 between Claymont and Wilmington starting Wednesday, the Delaware Department of Transportation announced this morning.
DelDOT said a contractor, JJID Inc., will be doing hot-mix patching of the northbound roadway between 12th Street in Wilmington and Philadelphia Pike in Claymont through the end of March.
The work will take place between 7 a.m. and 7 p.m. Monday through Friday, contingent on the weather.
Motorists should expect right or left lane closures and lane shifts, DelDOT said.