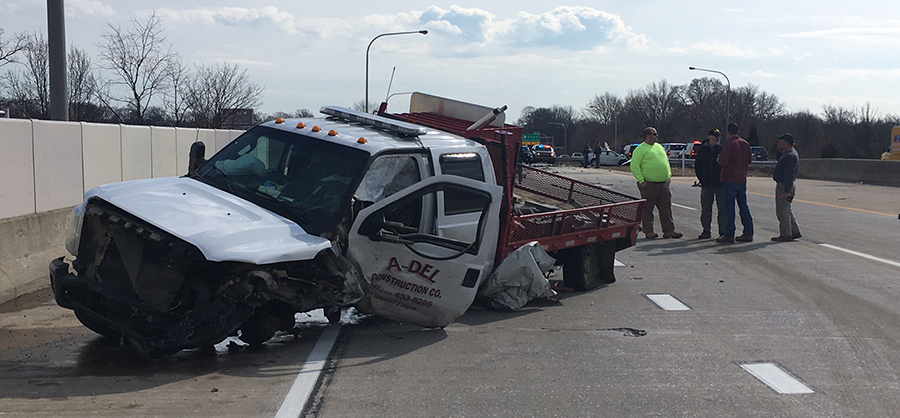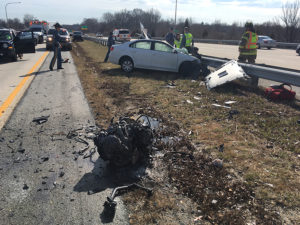 PRICES CORNER, DELAWARE (2/15/2017) A 68-year-old Newark man died in a wrong-way crash involving three vehicles on Route 141 south of Prices Corner this afternoon, Delaware State Police said.
The victim was later identified as Dinesh B. Shah.
The crash happened about 12:30 p.m. in the northbound lanes just south of Kirkwood Highway.
Shah was driving a 2014 Volkswagen Jetta that was traveling south on the left-hand shoulder when it suddenly swerved and struck a northbound 2011 Ford F-350 A-Del Construction truck in the left lane. The Jetta spun around and came to rest against the median guard rail.
The F-350 then collided with a northbound 2014 Chevrolet Silverado pickup truck in the right lane.
Police said Shah wasn't wearing a seat belt and was driving at excessive speed. He was pronounced dead at the scene.
The driver of the F-350, identified as Jonathon Amato, 44, of Felton, suffered minor injuries but declined treatment at the scene.
The driver of the Silverado, identified as John Wellons, 42, of Montchanin, was not injured.
Both Amato and Wellons were wearing seat belts, police said.
No other injuries were reported.
All northbound lanes were closed about three hours and traffic was diverted onto Centerville Road as the crash was investigated and the wreckage cleared.
21-year-old man dies in Route 141 crash