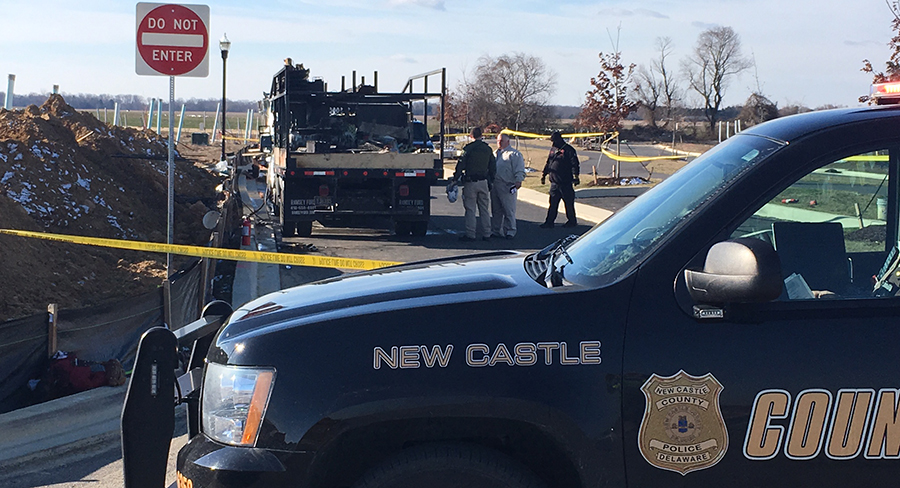 ODESSA, DELAWARE (2/10/2017) A 21-year-old man was critically burned this morning when fire broke out as he was attempting to thaw frozen machinery lines at a construction site north of Odessa, the Delaware state Fire Marshal's Office said.
The incident happened shortly after 8 a.m. near North Bayberry Parkway and West Aristotle Avenue in the Village of Bayberry North community.
The victim was using an open flame to thaw frozen hose lines on a piece of machinery used to coat concrete forms with an oil-based substance, said Michael G. Chionchio, assistant state fire marshal.
"The hose broke and the liquid substance sprayed across the open flame and ignited, burning the 21-year-old," Chionchio said.
The man was flown by Delaware State Police helicopter to Crozer Chester Medical Center in Upland, Pennsylvania.
He suffered second- and third-degree burns over 40 percent of his body, Chionchio said.
Damage to the vehicle carrying the equipment was estimated at $5,000.