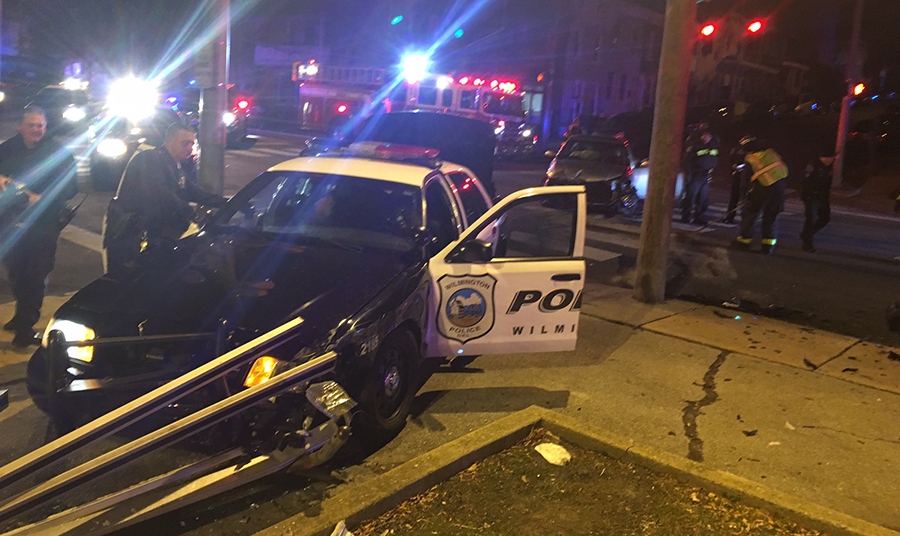 WILMINGTON, DELAWARE (2/9/2017) Two drivers were injured this evening in a crash between a Wilmington police car and another vehicle.
According to reports from the scene at Fourth and Rodney streets, the collision happened about 8:15 p.m.
The police car came to rest on a sidewalk.
Both the officer and the other driver were taken by ambulance to a hospital with head injuries.
Fourth Street was closed in the area as police investigated the collision.
Man wounded by gunfire in Wilmington