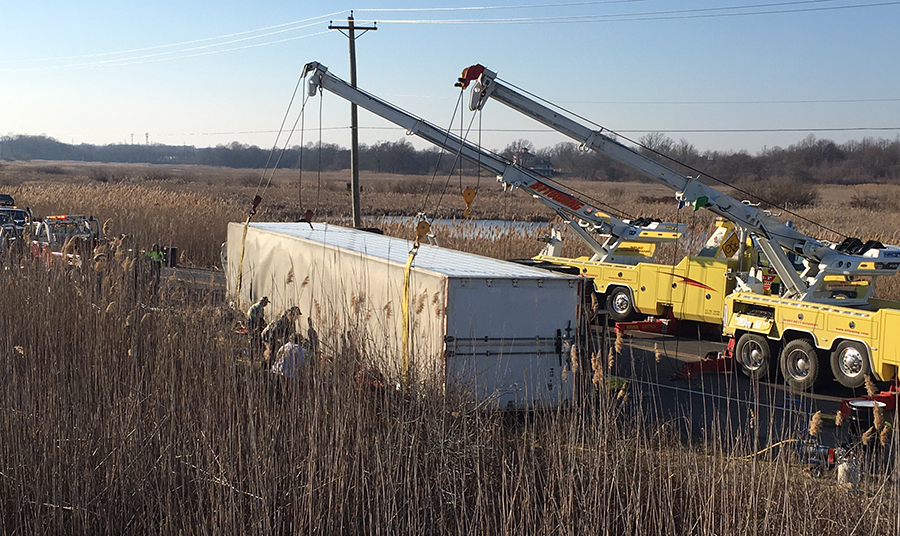 NEW CASTLE, DELAWARE (2/6/2017) River Road (Route 9) south of New Castle, closed for hours today due to an overturned tractor-trailer, has been reopened, the Delaware Department of Transportation announced this evening.
DelDOT reported the road reopened between Carroll Drive and the entrance to the Dobbinsville community at 6:20 p.m.
Two cranes were needed to raise the tractor-trailer back into an upright position.
No injuries were reported in the crash.