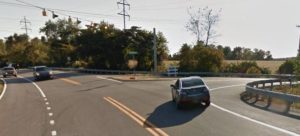 DELAWARE CITY, DELAWARE (2/2/2017) A 27-year-old man was trapped in the wreckage for about 20 minutes Wednesday night after a crash on Route 9 north of Delaware City, authorities said.
The two-vehicle crash was reported at 6:10 p.m. at the Hamburg Road intersection with River Road (Route 9).
Crews from the Delaware City and Good Will fire companies responded and extricated the victim.
He was treated by New Castle County paramedics and taken by Good Will ambulance to Christiana Hospital in Stanton.
The man was in stable condition, said paramedics Cpl. David J. McKinney Jr.
The crash is under investigation by Delaware State Police.