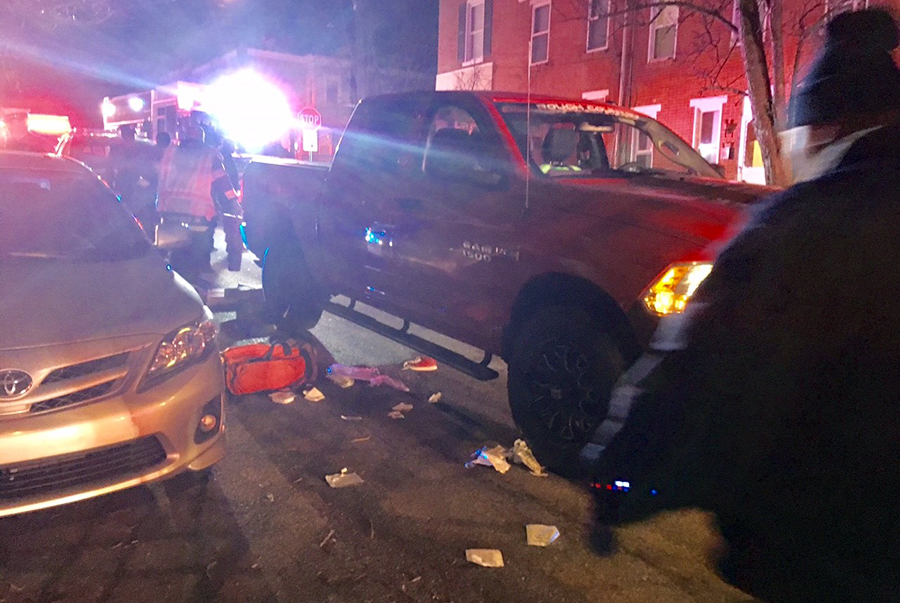 WILMINGTON, DELAWARE (1/31/2017) A child was trapped beneath a pickup truck this evening in a crash in Wilmington, according to reports from the scene.
The collision happened about 5:30 p.m. in the 1300 block of Linden St.
The victim was freed by Wilmington Fire Department crews and taken by ambulance to Nemours/A.I. DuPont Hospital for Children in Rockland.
Wilmington police are investigating.
3 injured in Wilmington crash after police chase