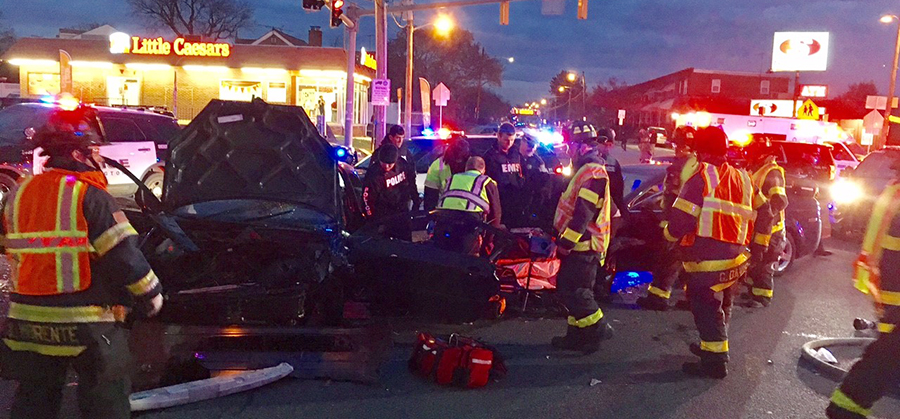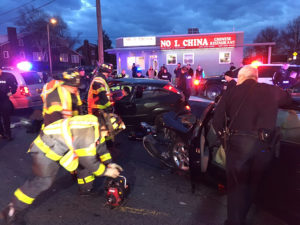 WILMINGTON, DELAWARE (1/31/2017) A suspect being pursued by Wilmington police this evening eluded capture but was then involved in a traffic collision in which he and two other people were injured, according to reports from the scene.
The incident began about 5:30 p.m. when police stopped a suspicious car on Columbia Avenue.
The driver of the car rammed police vehicles that had boxed his car in, and he drove off.
At Maryland Avenue and Broom Street, the suspect was injured when his car collided with two other vehicles. One person in each of the other vehicles also suffered injuries.
All three were taken by ambulance to Christiana Hospital in Stanton.
The intersection was closed as police investigated, and at 7:15 p.m. police asked motorists to use caution in the area and to expect intermittent closures for the next two to four hours.