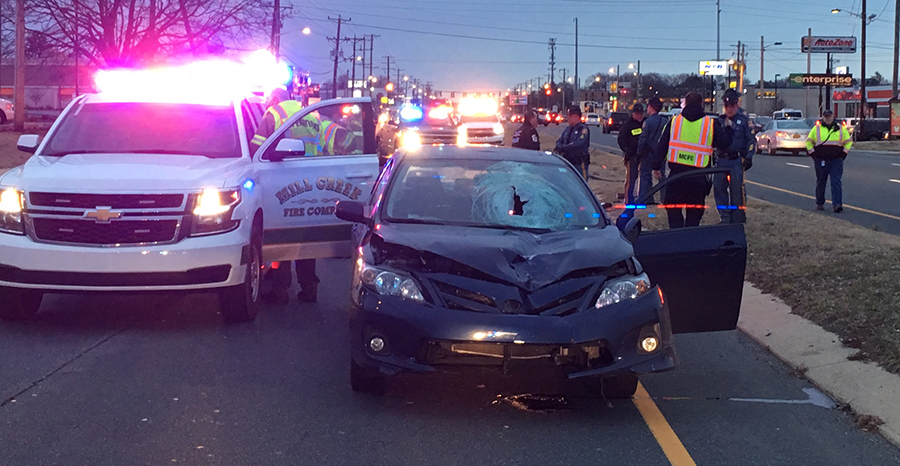 MILLTOWN, DELAWARE (1/30/2017) A pedestrian struck and killed by a car on Kirkwood Highway this morning has been identified by Delaware State Police.
The collision happened about 6:50 a.m. in the westbound lanes just west of Limestone Road (Route 7), in front of the Midway Shopping Center.
Mark Northam, 47, of Wilmington, was attempting to cross the westbound lanes in a northerly direction when he stepped into the path of a 2013 Toyota Corolla, police said.
He was vaulted onto the hood, then landed in the left westbound lane.
The driver of the car, Rachael Werning, 44, of Wilmington, was able to safely stop the car and police said she wasn't injured. She was wearing a seat belt.
Northam was wearing dark clothing and was not crossing in a crosswalk, police said. He was pronounced dead at the scene.
Police said they are still investigating but no charges are expected.
All westbound lanes of Kirkwood Highway (Route 2) and one eastbound lane were closed while troopers investigated.
Mill Creek Fire Company responded.