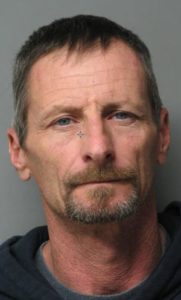 HARRINGTON, DELAWARE (1/30/2017) A Felton-area man was being held on a seventh driving under the influence of alcohol charge after traveling the wrong way on U.S. 13, Harrington police said this morning.
The arrest was made about 1:50 a.m. Saturday on South Dupont Highway (U.S. 13) near Fairgrounds Road.
An officer first spotted a vehicle going at high speed on Fairgrounds Road, then enter U.S. 13 and travel south in the northbound lanes, police said.
Police stopped the vehicle and identified the driver as Joseph R. Dopirak Jr., 50, of the 400 block of Fork Landing Road.
After a field sobriety test, officers took Dopirak into custody and after he refused another alcohol test at police headquarters he was taken to Milford Memorial Hospital for a blood test, Capt. Earl K. Brode said.
Brode said Dopirak had six previous DUI convictions and was prohibited from driving without an ignition interlock device.
In addition to the seventh DUI count, Dopirak was charged with operating a motor vehicle in violation of restrictions, driving the wrong way on a one-way road and failure to obey a traffic control device.
He was being held at Sussex Correctional Institution near Georgetown in lieu of secured bond.