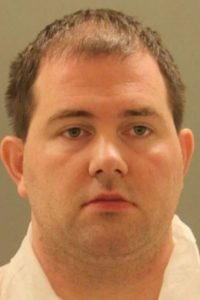 BEAR, DELAWARE (1/27/2017) A 32-year-old Ogletown man has been charged with murdering a 25-year-old woman who was found shot to death at The Vinings at Christiana community, New Castle County police said today.
The body of Jaclyn Engman was found about 6:30 a.m. Thursday in the 700 block of Vinings Way at the apartment complex off Old Baltimore Pike. Police called it a suspicious death at the time but released no details.
As police were investigating, Jerry Blankenship, of the 600 block of S. Harmony Road, turned himself in at county police headquarters in Minquadale.
Police said they found evidence in his home linking him to the shooting death.
He was charged with first-degree murder and possession of a firearm during commission of a felony.
Blankenship was being held at Young Correctional Institution in Wilmington in lieu of $1.06 million cash bail.
have arrested 32-year-old Jerry Blankenship in connection with the death of 25-year-old Jaclyn Engman which occurred in the community of The Vinings.