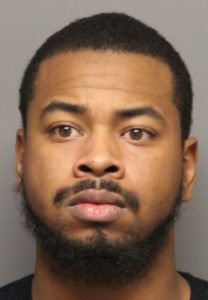 WILMINGTON, DELAWARE (1/20/2017) A 28-year-old Wilmington man was arrested today on a first-degree murder charge in connection with a homicide last year, city police announced.
The victim, Donald Tucker, 29, of Wilmington, was shot to death June 18 in the 900 block of N. Pine St.
Along with U.S. marshals, city police officers arrested Don-Qaadir Bey about 7 a.m. at a home in the 900 block of Seneca Road, along the city's western border.
Bey also was charged with possession of a firearm during commission of a felony. He was awaiting arraignment.
Police credited Detective Joseph Bucksner of the Criminal Investigations Division with the investigation leading to Bey's arrest.