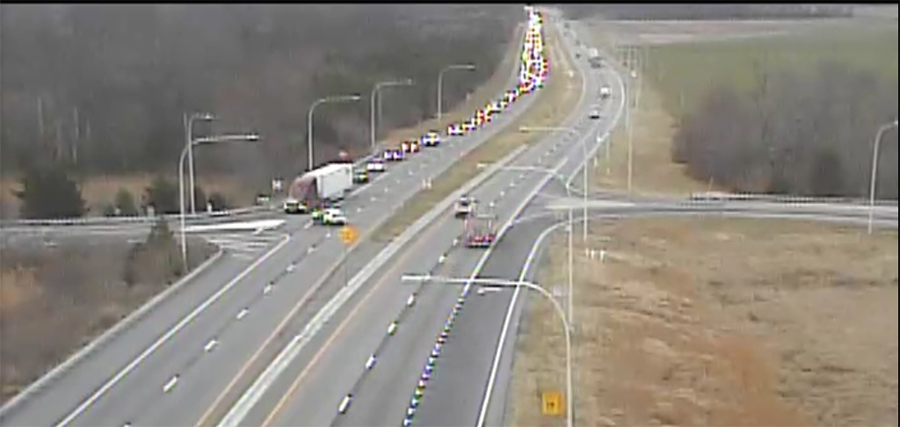 DOVER, DELAWARE (1/19/2017) A serious crash closed northbound Route 1 (Bay Road) just south of Dover Air Force Base this morning for about an hour. One southbound lane also was closed.
DelDOT reported the crash at 7:36 a.m. today.
The crash was near the curve just south of the Route 9 overpass.
A traffic cam showed all traffic being diverted off the highway at at the Trapshooters Road exit, just south of the St. Jones River. A major backup was reported northbound.
A car fire just south of the Route 1 exit at Frederica (Exit 86) was causing southbound delays at 7:50 a.m. DelDOT reported the right southbound lane closed.
All lanes were reopened at both locations by 8:30 a.m.