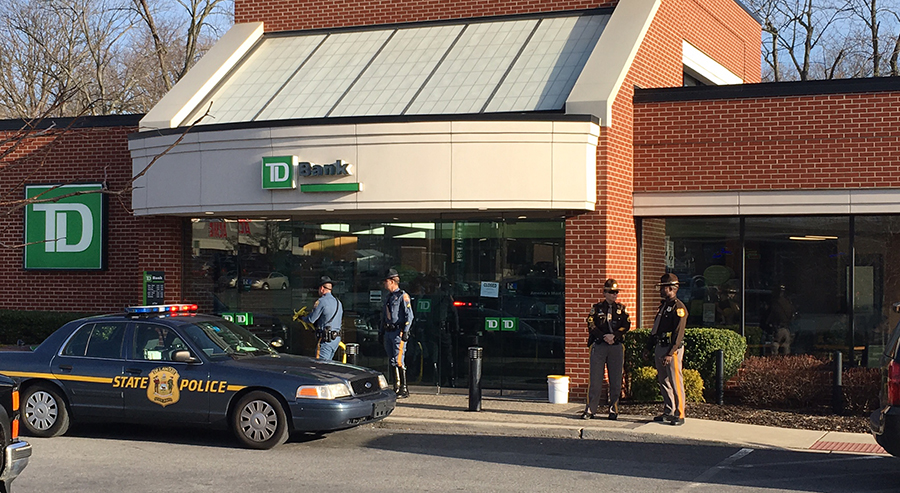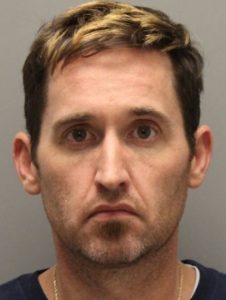 BRANDYWINE HUNDRED, DELAWARE (1/19/2017) A 37-year-old man was arrested in connection with the robbery of a TD Bank branch in Brandywine Hundred, the Delaware State Police reported Wednesday.
The robbery happened about 2:45 p.m. Friday at 1803 Marsh Road.
A man approached a teller and gave her a note demanding cash. She turned over an undisclosed amount.
The robber then fled in a blue 2012 Cadillac STS.
No weapon was shown and the teller wasn't injured, police said.
Troopers spotted the car a short time later near Marsh and Naamans roads. They stopped the car and took James D. Mullin Jr., of Wilmington, into custody.
Police said they found a Walther handgun on Mullin and the stolen money was inside the car.
Mullin was charged with first-degree robbery, possession of a firearm during commission of a felony and wearing a disguise during commission of a felony.
He was being held at Young Correctional Institution in Wilmington in lieu of $46,000 cash bail.