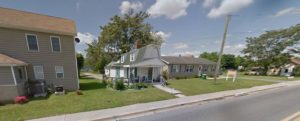 BRIDGEVILLE, DELAWARE (1/15/2017) One person was found dead inside a burning home in Bridgeville on Saturday night, authorities said.
The fire at 9 Church St. was reported at 10:31 p.m.
Bridgeville Fire Company responded to extinguish the blaze.
The Division of Forensic Science has scheduled an autopsy for today to identify the victim and determine cause of death, said Michael G. Chionchio, assistant state fire marshal.
He said investigators are still trying to determine how the fire started.
Damage to the home was estimated at $20,000.
No other injuries were reported, Chionchio said.