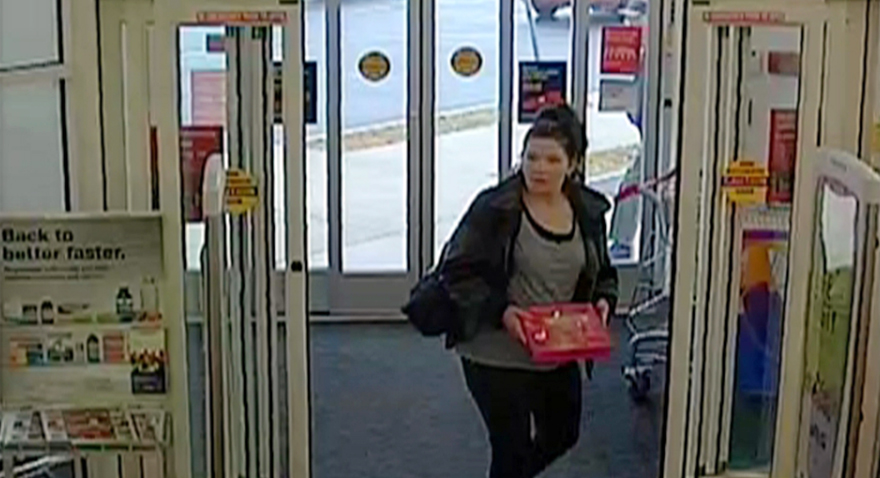 MILFORD, DELAWARE (12/25/2016) An employee was injured during a robbery at a CVS Pharmacy in Milford on Saturday, city police reported this morning.
The crime happened about 12:10 p.m. at the store on at 601 N. DuPont Blvd. (U.S. 113) – at the intersection with Route 14 (Milford Harrington Highway).
Police said the woman entered the store with a school-age boy and attempted to remove several items from shelves and flee. A security system was activated and she was confronted at the entrance by an employee.
The woman then rammed her body into the employee several times while attempting to flee with the merchandise, Sgt. Dwight Young said. The employee suffered an injury to her arm.
The robber fled with the boy in a tan Ford F-250, Young said.
She was described as white with brown hair, 25-30 years old, 5-feet-5 to 5-feet-7 and about 170-190 pounds. She was wearing a dark jacket, dark pants and light-colored shirt.
Young asked that anyone with information contact Cpl. Tiffany Wyatt at 302-422-8081.
Tips also may be submitted anonymously through Delaware Crime Stoppers, which offers rewards, at 800-847-3333 or www.delaware.crimestoppersweb.com.