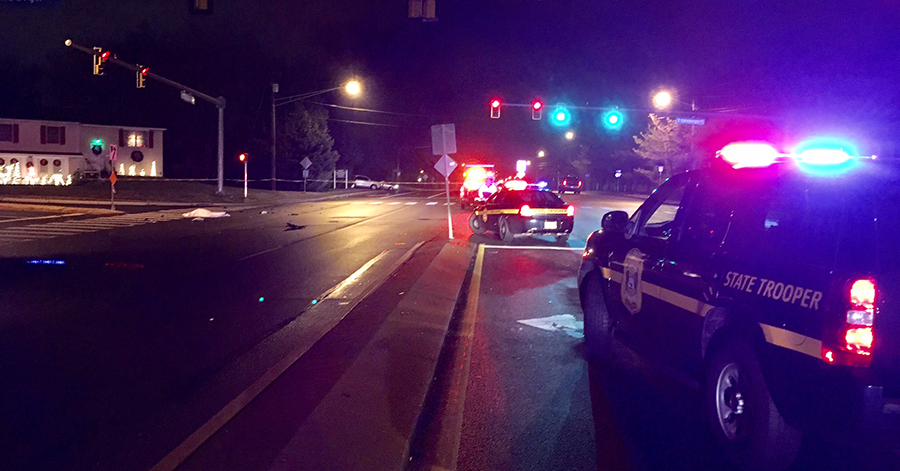 UPDATED STORY: 18-year-old man arrested in pedestrian's hit-and-run death
NEW CASTLE, DELAWARE (12/25/2016) A 54-year-old woman died when she was struck Christmas Eve by a four-door sedan that then fled on Route 273 west of New Castle, the Delaware State Police reported this morning.
The collision happened about 7:55 p.m. Saturday in the westbound lanes of Christiana Road (Route 273) just east of East Edinburgh Drive.
The right front area of the vehicle struck Lisa M. Bolden, of New Castle. She was thrown into the middle of the north end of the intersection, police said. The vehicle continued west on Route 273.
Police said Bolden was wearing dark clothing without any reflective material. She was pronounced dead at the scene.
Witnesses told police the car was possibly foreign made.
Investigators found debris indicating it was white in color and said it likely has damage to the right front.
Anyone with information is asked to contact Master Cpl. J. Breen at 302-365-8486.