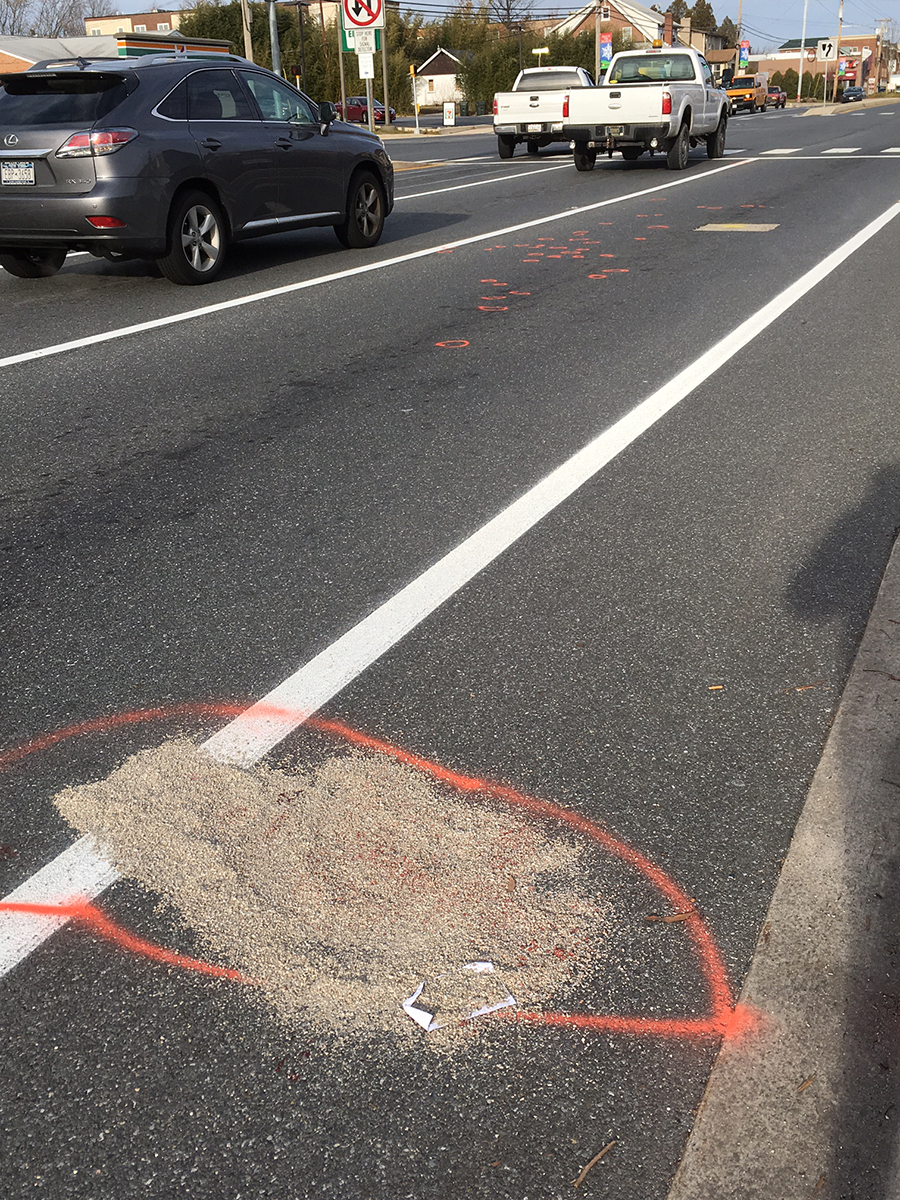 NEWARK, DELAWARE (12/19/2016) A 22-year-old man was injured this afternoon when he was struck by an SUV that fled, Newark police said.
The hit-and-run collision happened about 1:15 p.m. in front of the Newark police station at 220 S. Main St.
The pedestrian had been crossing in mid-block, between Veterans Land and Apple Road, when he was hit by an eastbound SUV, Lt. Bill Hargrove said.
The man was thrown into the air and landed on the roadway.
The black SUV fled south on Apple Road, Hargrove said. It may be a Nissan brand with right side damage.
The victim was taken by ambulance to Christiana Hospital in Stanton for treatment.
Anyone with information is asked to contact Master Cpl. Paul Keld at 302-366-7100, ext. 3106 or Paul.Keld@cj.state.de.us.