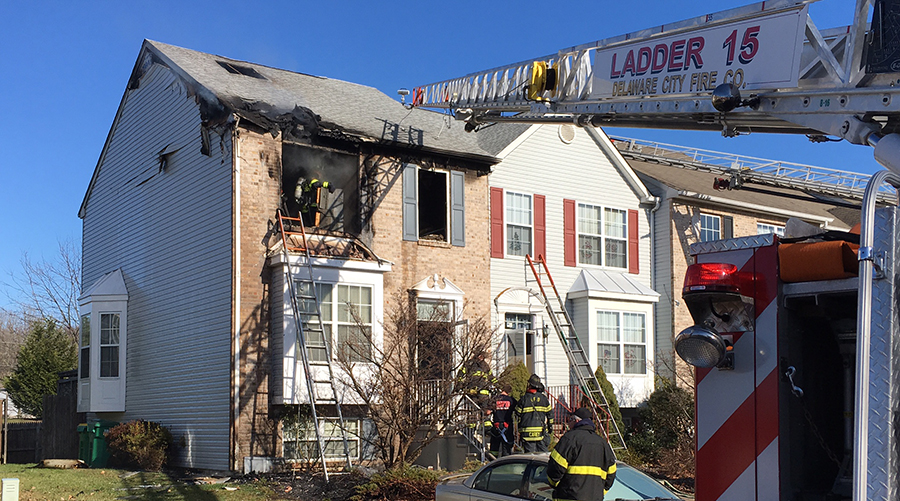 GLASGOW, DELAWARE (12/20/2016) Fire heavily damaged a town house this morning in the Frenchtown Woods development in Glasgow, authorities said.
The fire at 66 Chambord Drive, about a half mile east of the Maryland-Delaware line, was reported at 11:31 a.m.
Flames were visible when the first units arrived on the scene and there was a report of a person inside the building. But a search found no one and no injuries were reported.
Firefighters from Christiana and Aetna Hose, Hook & Ladder Company were on the scene about two hours.
The state Fire Marshal's Office is investigating the blaze.