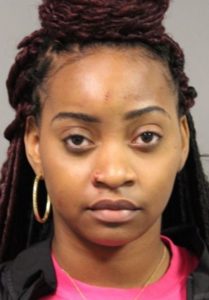 DOVER, DELAWARE (12/13/2016) A suspect has been arrested in the stabbing of a 26-year-old woman during a fight in Dover, city police said this morning.
The stabbing was reported at 11:11 a.m. Monday in the 300 block of N. Governors Ave.
Police said Nykia Jones, 22, of Dover, turned herself in at the police department shortly after the incident.
Jones used a knife to cause several injuries to the 26-year-old, Master Cpl. Mark Hoffman said.
The victim underwent emergency surgery but is in stable condition, Hoffman said.
Jones was charged with first-degree assault, possession of a deadly weapon during commission of a felony and disorderly conduct. She was released on $40,250 unsecured bond.
17-year-old boy shot in face in Dover