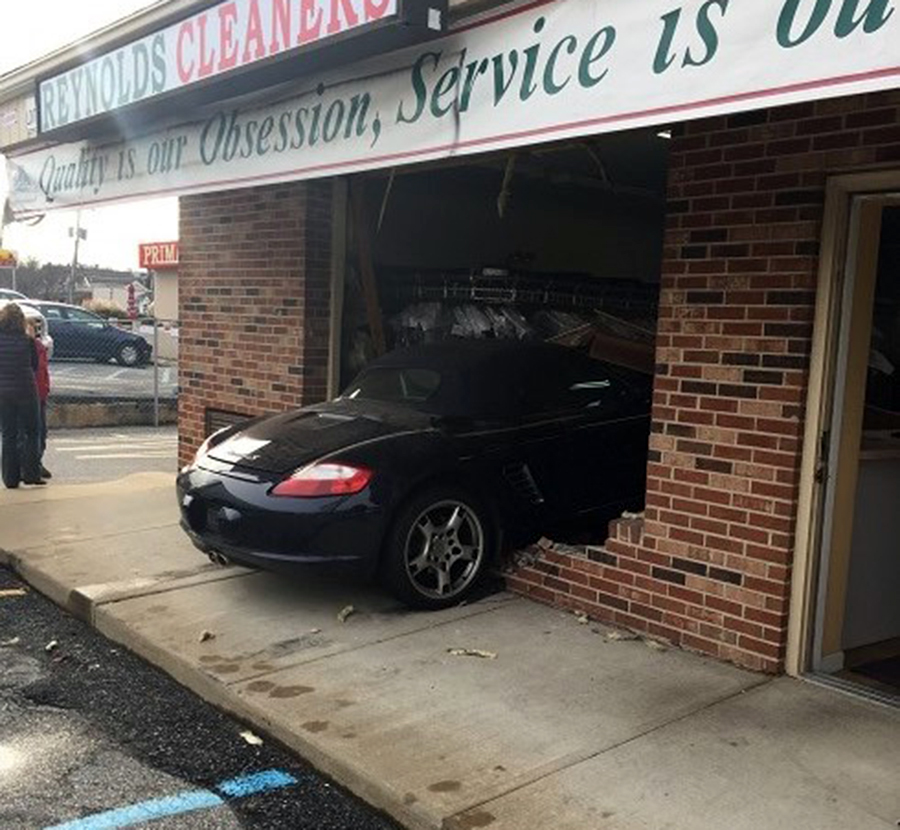 HOCKESSIN, DELAWARE (12/13/2016) A driver inadvertently hit the gas pedal instead of the brake and crashed his 2005 Porsche Boxster sports car into the Reynolds Cleaners building in Hockessin this morning, Delaware State Police said.
The crash happened about 8:20 a.m. at 7460 Lancaster Pike (Route 41), in the Hockessin Mill Plaza.
Police said no one was injured in the incident, which happened as Duane D. Werb, 66, of Hockessin, was pulling into a parking space in front of the dry cleaning business.
He accelerated and the car went over the sidewalk and partially into the building, heavily damaging a window and brick wall.
Police said Werb was issued a traffic citation for careless driving.
Shell gas station robbed near New Castle