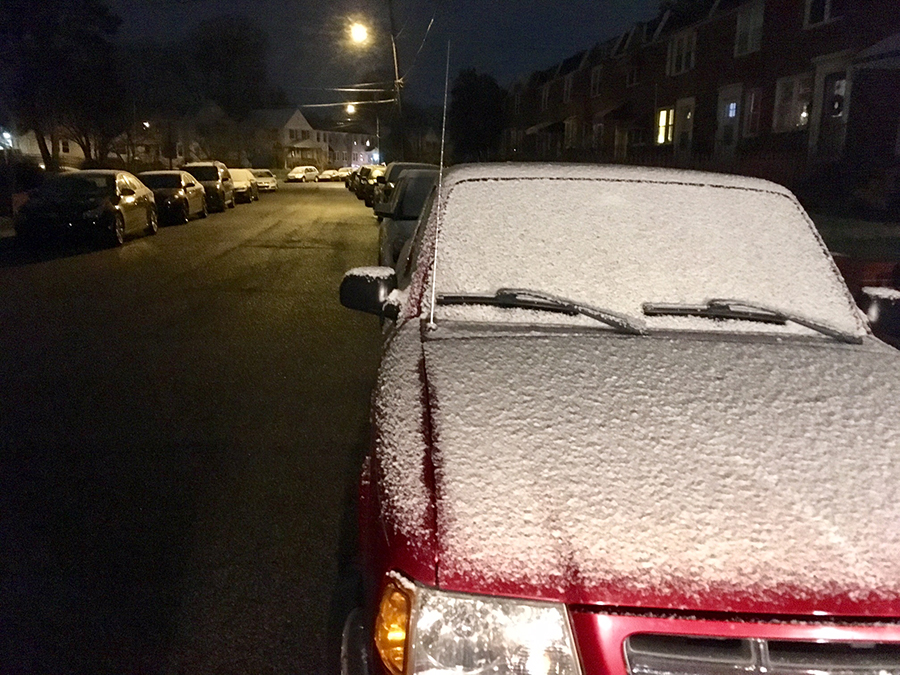 DELAWARE (12/15/2016) An overnight snowfall left a dusting on parts of northern Delaware, but no measurable amounts were reported on the ground, according to the National Weather Service.
The service said an inch of snow was measured at its office in Mount Holly, New Jersey, and a half an inch in Philadelphia.
The Delaware Environmental Observing System also reported no snow totals across Delaware.
Today's forecast calls for blustery winds with gusts as high as 38 mph, mostly sunny skies.
The temperature overnight was in the mid-30s at New Castle County Airport but the daytime high is expected to be 26 degrees.
The daytime high will be a few degrees warmer downstate but gusts could reach 41 mph.