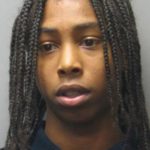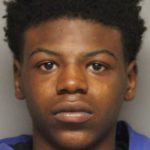 WILMINGTON, DELAWARE (12/7/2016) Two 16-year-olds have been charged in the murder of a Wilmington woman in September, city police announced today.
Keshall Anderson, 19, was shot to death about 12:15 a.m. Sept. 18 in the 200 block of W. 20th St. A 19-year-old man was wounded in the incident.
The two suspects were identified as Abdullah Brown and Deonta Carney, both of Wilmington.
Both are charged with first-degree murder, attempted first-degree murder, first-degree conspiracy, two counts of possession of a firearm during commission of a felony and two counts of possession of a firearm by a person prohibited.
Both had been indicted by the New Castle County Grand Jury on Monday.
They are being held at the New Castle County Detention Center in lieu of $1 million cash bail.
Police said Detective Robert Fox investigated the case.
Woman, 19, killed in Wilmington shooting; man wounded