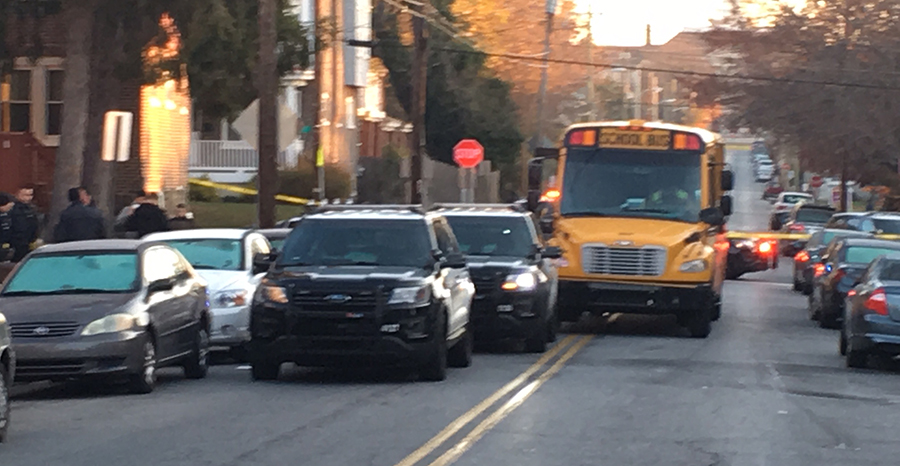 WILMINGTON, DELAWARE (11/28/2016) A 15-year-old boy was shot multiple times while waiting for a school bus this morning in Wilmington, according to reports from the scene.
The shooting happened about 7:30 a.m. in the 2700 block of N. Van Buren St. as the victim was about to get on the bus.
The wounded teen was taken by ambulance to a hospital.
About a dozen other students were on the bus at the time, which was bound for Dickinson High School, but no other injuries were reported.
Wilmington police are investigating and no suspects were in custody.
An automobile in the area had what appeared to be a bullet hole in the windshield but it was not immediately clear if that was related to this morning's shooting of the student.