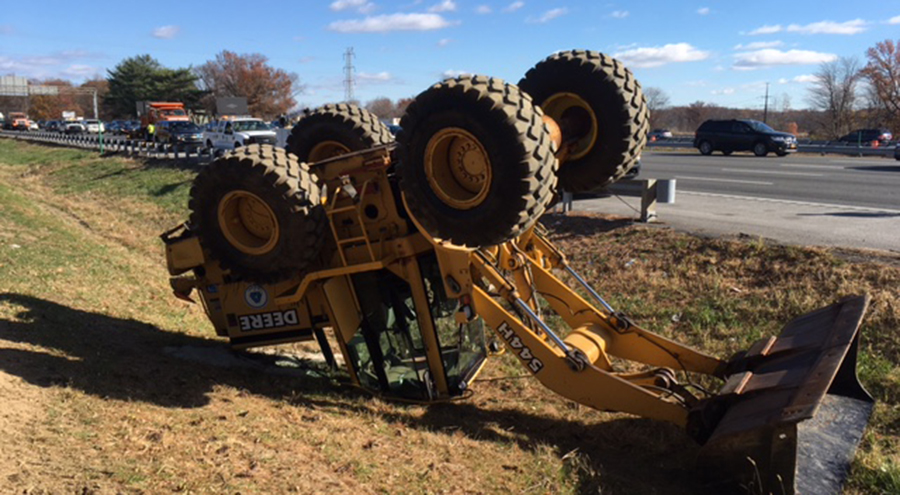 NEWPORT, DELAWARE (11/22/2016) Traffic backed up on southbound Interstate 95 around noon today as crews worked to remove an overturned Delaware Department of Transportation front-end loader.
The heavy equipment was in a ditch alongside the highway in the sandbox area south of Route 141.
DelDOT announced that the right lane was closed at the time but there was no word on any injuries.