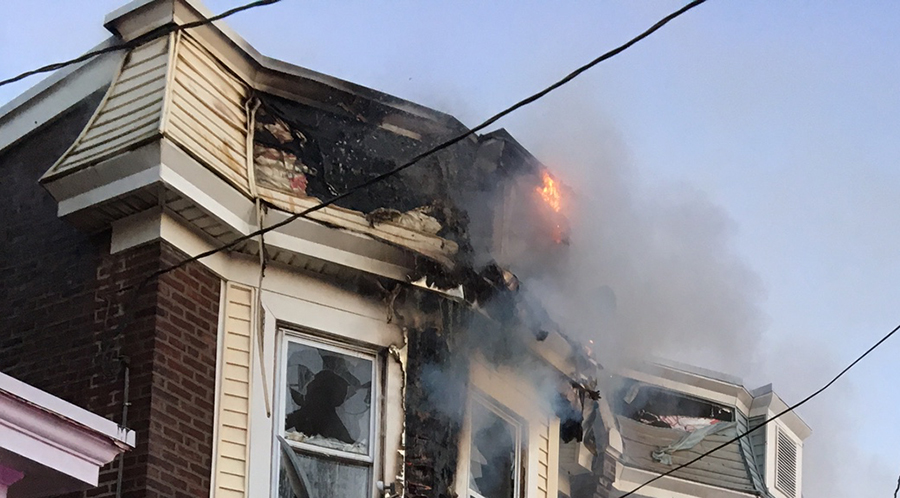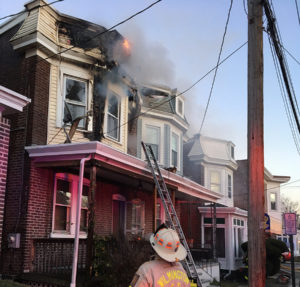 WILMINGTON, DELAWARE (11/22/2016) Fire damaged the second floor and attic of a home in Wilmington this afternoon, according to reports from the scene.
The fire broke out about 4:30 p.m. at 307 W. 29th St.
The adjacent home in the duplex, 305 W. 29th, had smoke damage.
Wilmington firefighters brought in a ladder truck and extinguished the blaze.