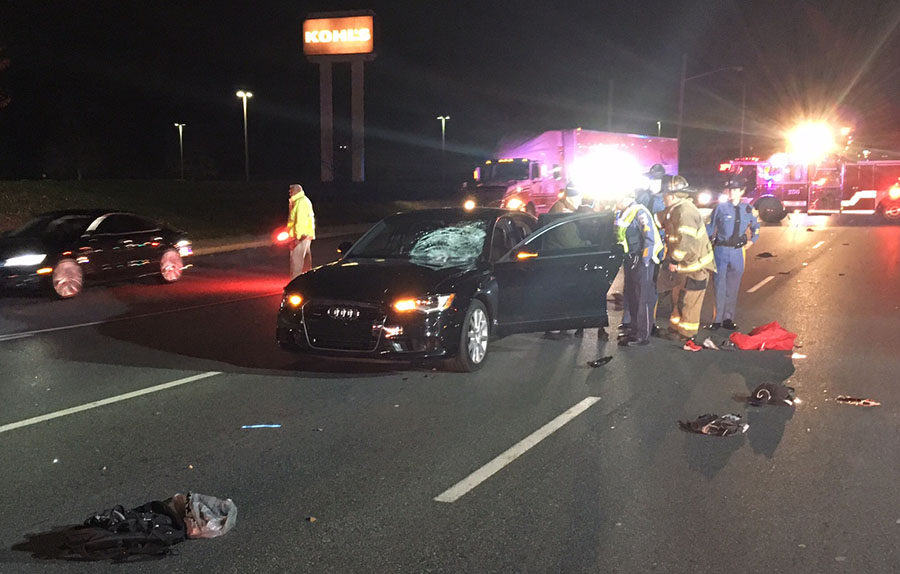 BRANDYWINE HUNDRED, DELAWARE (11/17/2016) A 37-year-old woman killed when she stepped into the path of a car on Concord Pike (U.S. 202) on Monday night has been identified by Delaware State Police.
The collision happened about 8:15 p.m. just north of Woodlawn Road.
The woman killed, identified this morning as Dijuana Collier of Wilmington, was eastbound and not in a crosswalk when she was struck in the center lane by a southbound 2015 Audi A6.
She was taken by ambulance to Christiana Hospital in Stanton, where she later was pronounced dead, police said.
Police said alcohol use by Collier is considered a factor in the crash, and she also was wearing dark clothing.
The driver of the car, Edward Ballen, 73, of Wilmington, was not hurt. Police said he was wearing a seat belt.