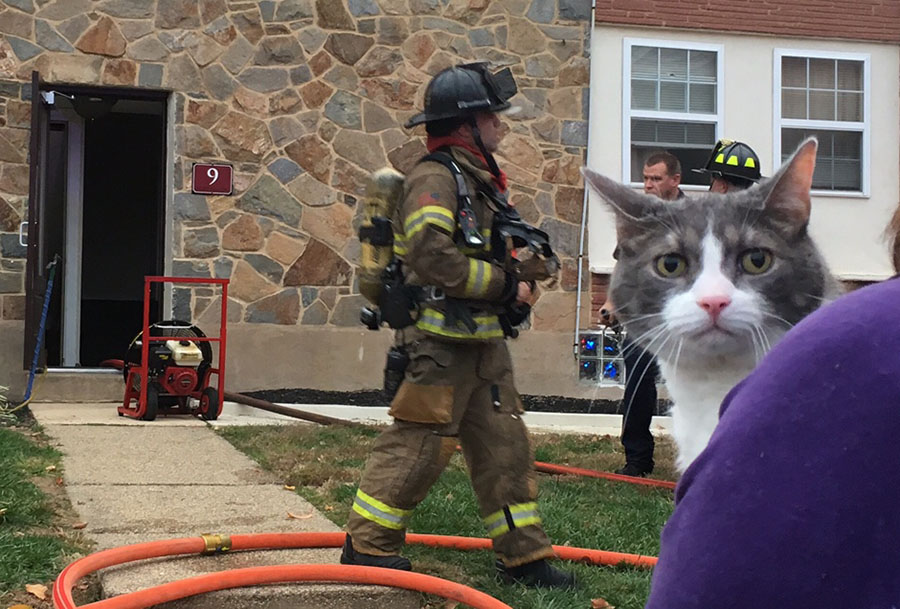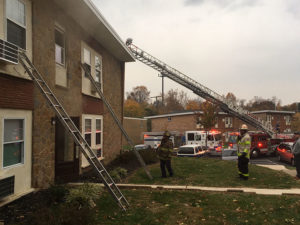 WILMINGTON, DELAWARE (11/17/2016) Firefighters rescued a cat from a burning apartment building, according to reports from the scene.
The fire was in the basement of two units, at 9 and 11 Mary Ella Drive, in the Silver Spring Apartments off Lancaster Pike, just outside Wilmington city limits, about 4 p.m. Wednesday.
One occupant was evaluated at the scene by medical personnel.
The fire was under control in about 30 minutes.
Firefighters from Elsmere, Five Points, Cranston Heights, Belvedere, Talleyville, Mill Creek and Wilmington responded.
The Delaware state Fire Marshal's Office is investigating.