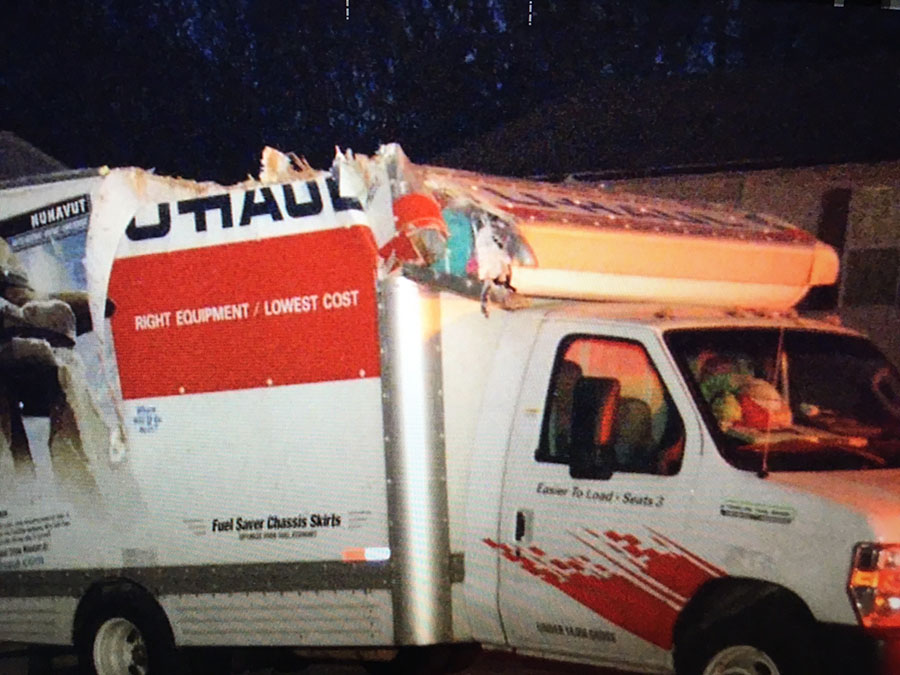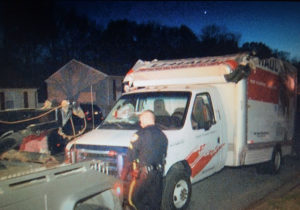 NEWARK, DELAWARE (11/14/2016) A U-Haul rental truck struck the railroad overpass on Casho Mill Road in Newark on Sunday, according to reports from the scene.
The crash happened about 5 p.m.
The 11-foot tall box truck suffered heavy damage when it hit the bridge with only 8 feet, 7 inch of clearance.
It took a tow truck to pull the truck out from under the overpass.
Police charged the female driver with inattentive driving.