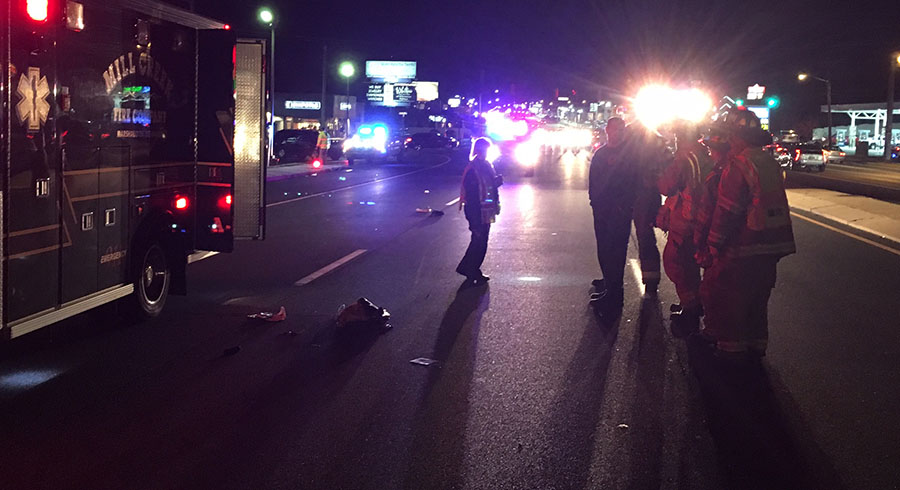 PRICES CORNER, DELAWARE (11/13/2016) A woman was struck by a car on Kirkwood Highway this evening, according to reports from the scene.
The incident happened about 6:15 p.m. in the eastbound lanes just east of Duncan Road. The car remained at the scene.
The woman, believed to be in her 20s, was in cardiac arrest when taken by ambulance to Christiana Hospital in Stanton.
The eastbound lanes were closed as Delaware State Police investigated.