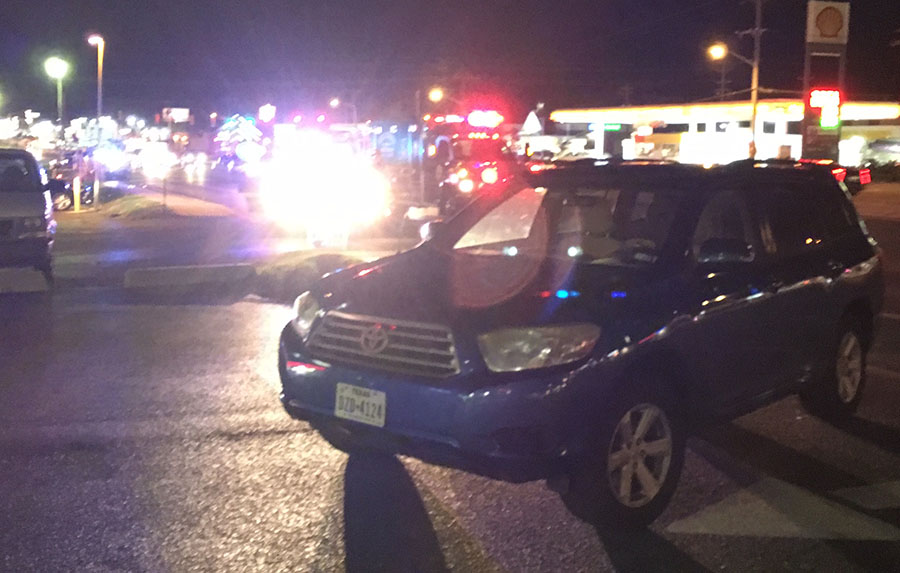 PRICES CORNER, DELAWARE (11/14/2016) A 42-year-old woman struck by an SUV on Kirkwood Highway has died of her injuries, Delaware State Police said this morning.
The collision was reported at 6:22 p.m. Sunday in the eastbound lanes just east of Duncan Road.
Police said Alexia McAvaney of Wilmington was attempting the cross the highway and was in the middle lane when she was struck by a 2008 Toyota Highlander.
She was treated by New Castle County paramedics and then taken by ambulance to Christiana Hospital in Stanton, where she was pronounced dead.
McAvaney was wearing dark clothing and was not in a marked crosswalk, police said.
The driver, Cherilene Guzman, 18, of Wilmington, was wearing a seat belt and was not injured, police said. She stopped the SUV at the scene.
Police said alcohol does not appear to be a factor in the crash.
Woman struck by car on Kirkwood Highway