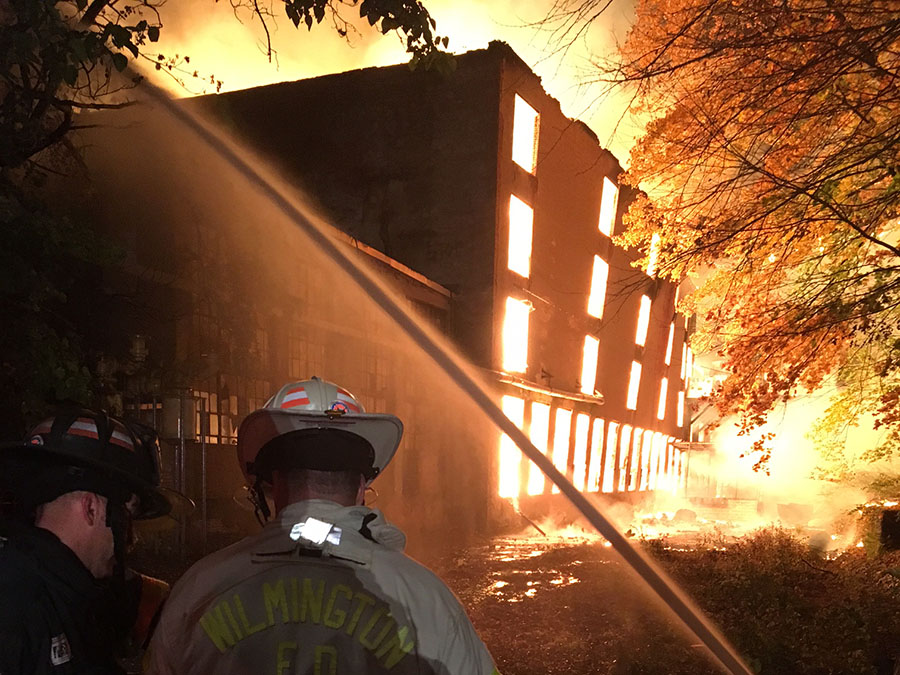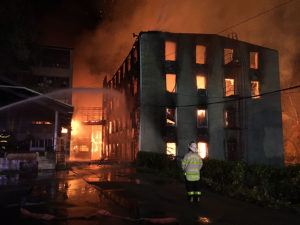 WILMINGTON, DELAWARE (11/9/2016) A massive fire swept through vacant commercial buildings at the Bancroft Mills complex along the Brandywine in Wilmington early today.
City firefighters were joined by scores of suburban fire companies in battling the four-alarm blaze and keeping flames away from nearby homes.
The fire broke out about 3 a.m.
Crews pumped water from the Brandywine to help extinguish the flames.
No injuries were reported.